Koko Crater Stairs
Date:

Aug 22, 2010
Ages:
Price:
Type:
Location:
The Koko Crater hike is the remnants of a military railway tram track that was used to haul supplies to the military bunkers on top of the crater during WW2. The trail itself is located in Koko Head District Park. To get to the trail, enter the park and park in the last parking lot. Walk around the right side of the baseball field and you will find a dirt trail that will lead to a paved road that will take you to the trailhead. Start early to beat the sun and crowds.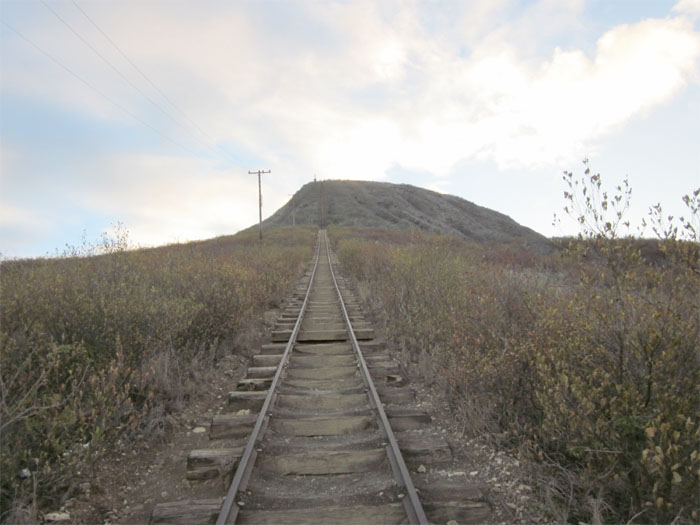 Only 1,048 railroad ties or "steps" to the top of Koko Crater.
 The railroad tracks span this 10-15 foot deep gully, forming a bridge of sorts and also marks the approximate half-way point of the hike. For those less sure-footed of themselves, there is a trail to the right that goes around the gully. This would also be a good time to drink a lot of water.
Here you can see the Koko Head Shooting Complex in the foreground. Back in 2008, the city attempted to close the trail to the public, citing potential gunfire from the nearby range. Fortunately, it's still open to the public. You can also see Hanauma Bay in the distance.
Some folks bring their dogs to the hike, like this pooped pooch. He looks a little long in the tooth to be doing this type of hiking. Coming down, hikers and dogs

have the right of way and you should step to the side to allow them passage.
This is the steepest part of the hike. Some folks run up and down! Who needs a stairmaster when you have Koko Crater?
Top of the world, or at least top of the summit at 1,028 feet. The beautiful, panaromic views that await you make this strenous (for some) hike all worthwhile.
This was the old winch and cable used to haul up the supplies to the top. Sitting on top of the winch is the old heliport. Can't believe helicopters used to land up here as it gets very windy.
This is the view from on top of the heliport. You can see Hawaii Kai and Diamond Head in the distance.
Another view from the heliport. You can see a rainbow and rain showers off the waters to the right of Hanauma Bay.
Jumping off the heliport, you can take a dirt trail leading up to these old military bunkers or observation posts. On the other side of these bunkers is a fantastic view of the botanical garden inside of the crater.
This vantage point allows you a birds eye view of the botanical garden inside of Koko Crater. You can also see Makapu'u Point in the distance. 
Here is another view from an observation post peering into the many Hawaii Kai residential areas that populate the valleys and ridges.
Koko Head District Park
Open: Daily, 4am to 11pm
Cost: Free

View Larger Map